Dental Hospital-Dentists speaking English in Shenzhen WhatsApp&TEL:+852 69416900(HongKong) +86 13924659233(Shenzhen)

It is important to do pit and fissure sealing regularly
Core tip:Delicious sweets and biscuits are snacks that many people like to eat, but if they dont brush their teeth or gargle in time, they are not only easy to decay, but also affect the chewing of children, or even hinder the growth and developmen
Delicious sweets and biscuits are snacks that many people like to eat, but if they don't brush their teeth or gargle in time, they are not only easy to decay, but also affect the chewing of children, or even hinder the growth and development of future permanent teeth.

After tooth decay, the teeth are likely to affect chewing and moth are likely to make the space of the long teeth lose. The permanent teeth will not grow well in the future, which will cause tooth decay or periodontal disease later. It may be necessary for dental correction.

Dentists say that most of the causes of tooth decay are related to no good oral hygiene. The latest survey found that over 3 of children aged from 4 to 4 had dental cavities. Nearly 12 of people over the age of 12 were suffering from periodontitis and lack of teeth. On average, there were 5.6 missing teeth in each middle-aged and elderly people, but more than 65 of them were more than 14.8 years old. In addition, the dentist warned that the incidence of periodontitis in diabetic patients is 2 to 4 times higher than the average person, and more attention should be paid to oral health care and cleanliness.

Dentists suggest that parents should make children develop the habit of brushing their teeth before going to bed, preferably use fluoride toothpaste, usually let children eat less sweets, and make mouthwash after meals. In addition, children under 6 years old should regularly make dental fluorosis and pit and fissure sealant every year. As long as you protect your teeth from an early age, you can make sure that teeth are not missing when you are old.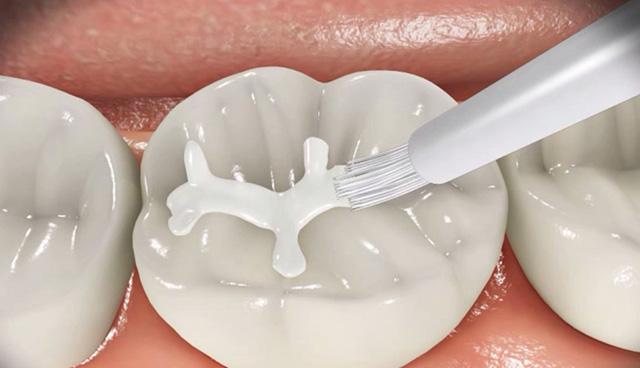 ■Shenzhen dental hospital specially open free online consulting service,the professional individual will answer your question patiently.
■If you need our help, please call us or contact us through       WhatsApp:+852 69416900Welcome your consultation.
WhatsApp and telephone:+852 69416900(Hong Kong) +86 13924659233(Shenzhen)
Working time:09:00~18:00(Normal business of holidays)
Sankang Dental Chain has three chain branches in Luohu District and Futian District, which are government-sponsored medical insurance designated chain dentists.
Tip: Advance registration, discount, free consultation, free transfer