Dental Hospital-Dentists speaking English in Shenzhen WhatsApp&TEL:+852 69416900(HongKong) +86 13924659233(Shenzhen)

price list
Core tip:For more information about dental services and making an appointment, Please call: Tel&Whatsapp:+852 69416900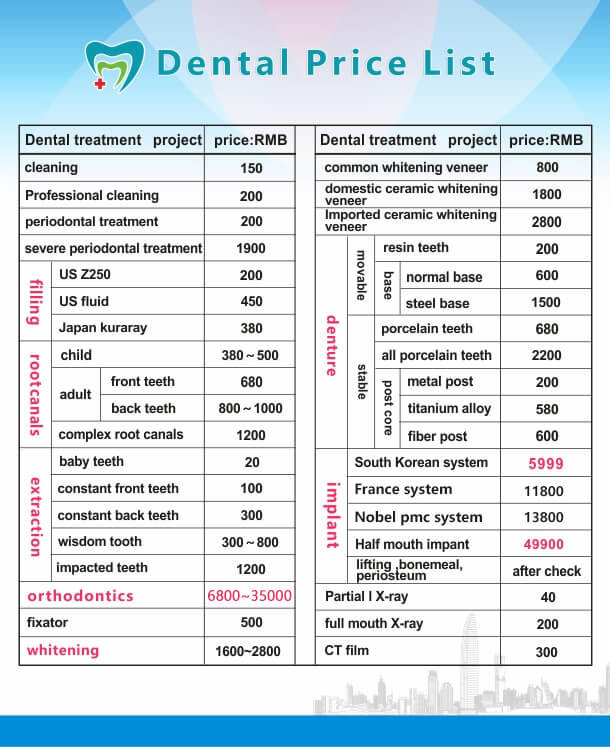 Special note: By advance reservation , you can have free registration fee.
In addition, We will arrange free special to pick you up .
For more information about dental services and making an appointment,
Please call: Tel&Whatsapp: +852 69416900

■Shenzhen dental hospital specially open free online consulting service,the professional individual will answer your question patiently.
■If you need our help, please call us or contact us through       WhatsApp:+852 69416900Welcome your consultation.
WhatsApp and telephone:+852 69416900(Hong Kong) +86 13924659233(Shenzhen)
Working time:09:00~18:00(Normal business of holidays)
Sankang Dental Chain has three chain branches in Luohu District and Futian District, which are government-sponsored medical insurance designated chain dentists.
Tip: Advance registration, discount, free consultation, free transfer