Dental Hospital-Dentists speaking English in Shenzhen WhatsApp&TEL:+852 69416900(HongKong) +86 13924659233(Shenzhen)

Pits and Fissures Sealant
Core tip:Pit and fissure sealant is an effective method to prevent pit and fissure caries in children. As long as pit and fissure sealant is completely retained on the surface of teeth, it can effectively protect our teeth. Pit and fissure sealant
Pit and fissure sealant is an effective method to prevent pit and fissure caries in children. As long as pit and fissure sealant is completely retained on the surface of teeth, it can effectively protect our teeth.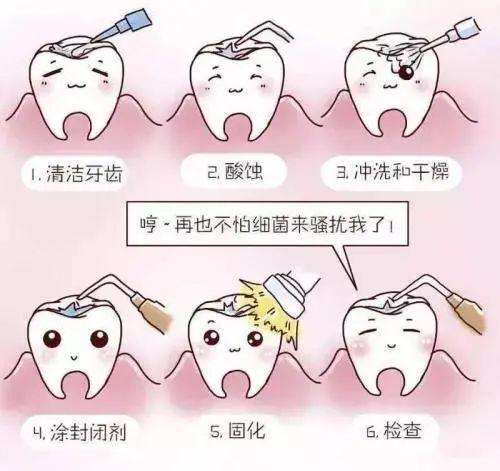 Pit and fissure sealant is a painless, non-invasive, safe and simple caries prevention technology, using non-toxic sealing materials which is no harm to the teeth, even if the sealing materials fall off and be swallowed, there is no adverse effect on human health. The whole process is divided into six steps, which only takes about 10 minutes.

1. Clean pits and fissures

2. Etch pits and fissures for 20 seconds using ultra-etch

3. Rinse and dry

4. Apply sealants to pits and fissures

5. Light cure using VALO for 3 seconds on Xtra Power

6. Use black light for visual verification

Sealants can last for years on teeth. Avoid biting hard and sticky food after pits and fissures sealants, such as gum, bubble gum. It is better to have return visits every 3-6 months. If the sealant falls off, you should have treatment in time.
■Shenzhen dental hospital specially open free online consulting service,the professional individual will answer your question patiently.
■If you need our help, please call us or contact us through       WhatsApp:+852 69416900Welcome your consultation.
WhatsApp and telephone:+852 69416900(Hong Kong) +86 13924659233(Shenzhen)
Working time:09:00~18:00(Normal business of holidays)
Sankang Dental Chain has three chain branches in Luohu District and Futian District, which are government-sponsored medical insurance designated chain dentists.
Tip: Advance registration, discount, free consultation, free transfer